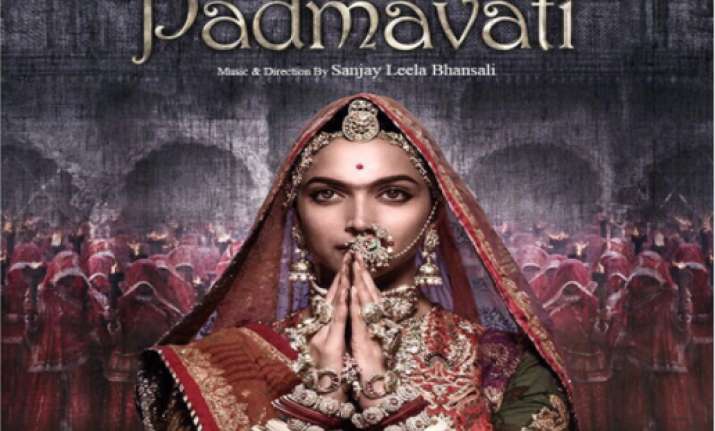 Director Sanjay Leela Bhansali finally gave us a glimpse of his magnum opus "Padmavati" featuring Deepika Padukone, Shahid Kapoor and Ranveer Singh today.
However, the film in the latter half will also reveal that the fight is not just to occupy a kingdom but to obtain the legendary beauty and queen of Chittor, Padmini or Padmavati.
Deepika plays Rani Padmini, Shahid stars as her husband Maharawal Ratan Singh and Ranveer Singh is surprises as the menacing Alauddin Khilji. Even his troops bear a striking similarity to the Dothraki fighters.
It looks like Sanjay Leela Bhansali is set to deliver yet another victor, and more certainly, a money-spinner. While each one of us who has seen the trailer is raving about it, there are tiny details which many would've missed and one of them has references to SLB's last directorial Bajirao Mastani. Karan Johar, Anushka Sharma, Hrithik Roshan, Alia Bhatt, Varun Dhawan are all mesmerized by the trailer of Sanjay Leela Bhansali's film and said Padmavati is epic stuff. However, in 1303, Alauddin Khilji captured Chittor Fort to obtain handsome Rani Padmini after learning about her beauty.
Shahid Kapoor's Maharawal Ratan Singh looks honourable, heroic, nearly angelic. In a particularly remarkable scene, Deepika has seen sewing Shahid's turban.
Sanjay Leela Bhansali's films are known for their well-choreographed sequences, especially where battle is involved. All that he did was got teary eyed and sent lots of love and kisses to everyone who has been praising him and vouching his character in Padmavati.
They have alleged that Bhansali is showing Queen Padmavathi in bad light by showcasing romance between Khilji and her.
With so much buzz revolving around the film, it is only paving way for higher anticipation for the film that releases on December 1.